Instructor Floor Space Rental
Stars Ballroom Dance Studio
Stars Ballroom is the most beautiful dance studio in Arizona with an incredible 20-foot high arched ceiling with a dramatic night sky painted on it. A professional floating maple wood dance floor spans the entire building. There are no columns to interfere with your dancing. Stars Ballroom can be divided into two separate rooms (main and small ballrooms) with a moveable sound-proof wall. The Small Ballroom is equipped with mirrors end-to-end and includes its own sound system. Stars Ballroom is easily accessible on the border of Tempe and Mesa, right off the Loop 101 Freeway at the Guadalupe Road exit, southeast corner, behind Circle K.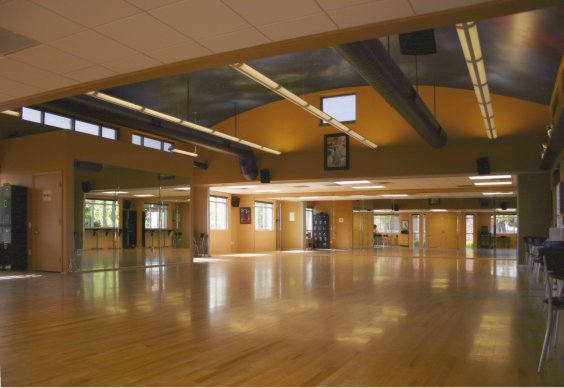 Floor Space Rental
Teach dance, martial arts, or fitness? Come to Stars Ballroom and be your own boss. Run your own independent business, set your own schedule, and pay only a nominal floor fee from what your student pays you. We offer opportunity. If you are an instructor and wish to teach at Stars Ballroom, please
click here
or call 602-690-6631 now for details.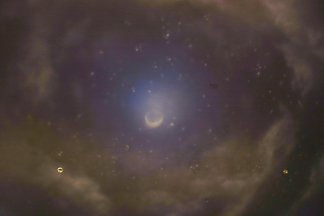 A portion of the dramatic ceiling of Stars Ballroom.