Social Ballroom Dance
Social ballroom dancing adds a lot of fun to your life. Whether you are single or a couple, we will get you dancing as soon as possible with our easy approach to instruction. Join the craze of ballroom dancing while enjoying the following many benefits of learning to dance: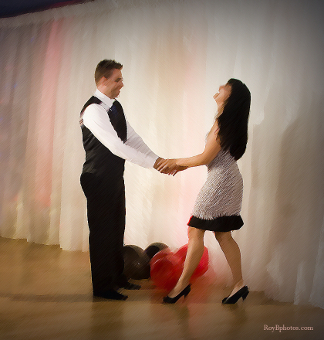 * Meet new people and make new friends
* Relaxing and enjoyable form of exercise
* Keep yourself young and healthy
* Increase your self-confidence
* Feel a sense of accomplishment
* Allows for self-expression
* Dance contributes to better posture
* Feel more at ease in social situations
* Never have to say "no" to a dance invitation again
* Acquire more grace and poise
* Relieve stress and feel refreshed and relaxed
A combination of Group Classes, Private Lessons, and Social Dancing at the Practice Ballroom Dance Parties is a great way to approach your dance experience.
Private Ballroom Dance Lessons
Private ballroom dance lessons are the fastest and most effective way to learn to dance. Private lessons allow you to receive focused and tailored instruction, based on your individual needs and interests. Here's where you'll learn the details on the technique, character, and styling of each dance. Also, since private ballroom dance lessons are customized to your individual style of learning, you'll progress quickly. Learn that dance that you always wanted to know. Learn to move confidently on the dance floor. We will teach you what you need to know, and you will feel a sense of accomplishment while having fun.
Wouldn't it be nice to move smoothly around the room in the waltz or foxtrot, or dance an up-beat swing? Perhaps your interest goes to the hip-swaying slow and sultry rumba, or the quick and spicy salsa. Maybe you would like a little nightclub action, like 2-step or hustle. Wherever your dance interests lay, we can help you achieve your dance vision.
Click here or call 602-690-6631 now to start your way to dancing today.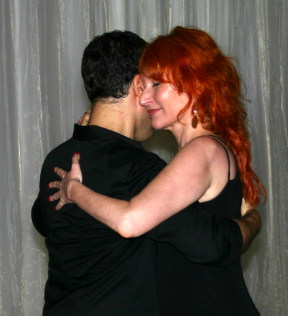 Group Ballroom Dance Classes
Learn to ballroom dance in a comfortable, stress-free setting with other people at your own dance level. Enjoy Ballroom or Latin classes such as Waltz, Cha-Cha, Nightclub 2-Step, or Swing.
Both singles and couples are welcome; no partner is necessary. Participants rotate so you will not need a partner. Couples: Rotating is recommended but not required. Couples that rotate tend to learn more quickly.
Every week group ballroom dance classes, fitness classes, and a practice ballroom class and dance party are available for you to choose from. All ballroom dance and fitness classes, such as Smooth, International, American Rhythm, Latin, Country, and Zumba classes, are available on a single-class basis for $10 per person. Introductory Special: Admission to the Friday Night Classes and Dance Party will be $10 per person, cash only.
Click here or call 602-690-6631 now to start your way to dancing today.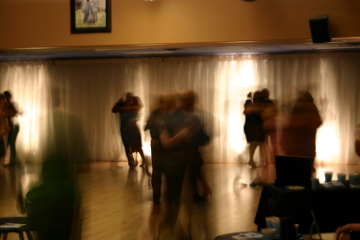 Ballroom Dance Parties
Stars Ballroom features ballroom dance parties where everyone gets together, circulates around the dance floor, and has a great time. We turn the lights low, the music up, and have a wonderful time dancing together. Come and have fun with what you have learned, and have a great time! Please check the Ballroom Dance & Fitness Calendar for more information on Ballroom Dance Parties.
Holiday Dinner Dance Parties
Periodically throughout the year, Stars Ballroom features holiday dinner dance parties for special events such as Valentine's Day, New Year's Eve, etc. Check the banner at the top of the page for any upcoming Holiday Dinner Dance Parties.